ARCO Laser System
00007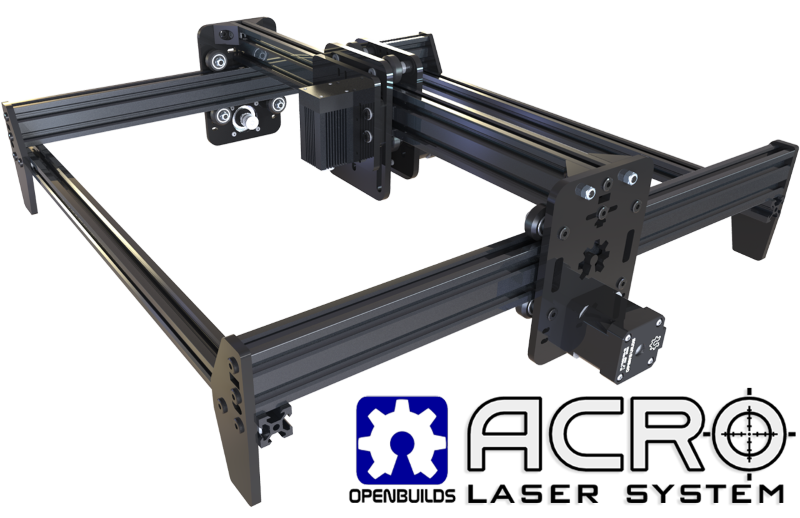 OpenBuilds ACRO System Specs:
Are you looking for a laser CNC machine? Perhaps you want to etch out a circuit board? Maybe you want to cut out parts from sheets of plywood or acrylic with laser precision? Then look no further, the OpenBuilds ACRO System is the most accurate and cost effective machine in its class.
The ACRO System incorporates the OpenBuilds V-Slot system and, therefore, has the unique ability to expand to multiple sizes creating a size configuration custom to your needs. Choose the size that best fits your workshop. This versatile system allows for precise positioning of many different mountable tools and attachments.


OpenBuilds ACRO System Specs:

4.5 micron resolution - 30% higher resolution than systems in its class
Z Axis Travel 70mm - (2-3/4") manual adjustable Z axis length
Available in industrial black or a sleek silver
Attachment Plate includes mounting holes for multiple attachments & tools
Quick assembly time
Bundle Includes:
Mechanical Parts with Wiring Kit
Option: (3) NEMA 17 Stepper Motors
Option: (1) 24V Power Supply
Option: (1) xPRO Driver Board
Option (1) Black Box Controller
Option: (1) Opt Laser Head
Compatible Laser Diodes/Heads:
While we believe the laser diodes/heads from Opt Lasers offer the quality and performance that makes them a perfect fit with the ARCO Laser system you are not limited to them.

Here are some other laser diode manufactures that are worth considering.

Please note: There are lot of great choices when it comes to laser diodes so be sure to pick the right one for your application. Power choice is important as well as making sure your diode supports PWM. The ACRO Diode Mounting Plate hole pattern is designed to accommodate many available diodes. If the diode you choose has a different mounting pattern you can easily drill holes in the acrylic to mount.
Software Work Flow:
Design - Tool Path - Control

LaserWeb Software (can also control milling machines, draw bots, etc.)
Please note: There are many different options for software packages that can be used for design and control
Assembly Instructions, More Details & Support
Always wear laser eye protection & take all necessary safety precautions.

Color
Satin Silver (0) Satin Black (5)
Include Nema 17 Stepper Motors? (x3)
No (0) Yes (54)
Include 24v Power Supply?
No (0) Yes (65)
Include xPRO V4 Driver Board?
No (0) Black Box Controller (149.99) Include xPRO V4 Driver Board (149)
Include Laser Protection Goggles?
No (0) Yes (65)