Financing Available for Purchases Over $1,000
Two Promotions in One!!
Get a FREE CNC laser mechanical kit with a purchase of a Routakit SD or HD kit on top of our holiday savings coupon! Use coupon code ARCO5 at checkout. (FINAL WEEK)
Available ARCO laser kit sizes for promotion are 500x500mm, 500x1000mm, and 1000x1000mm. Please specify desired size at checkout in the customer notes. Please note that the size you choose is not guaranteed and is dependent upon available inventory.
Routakit HD
0003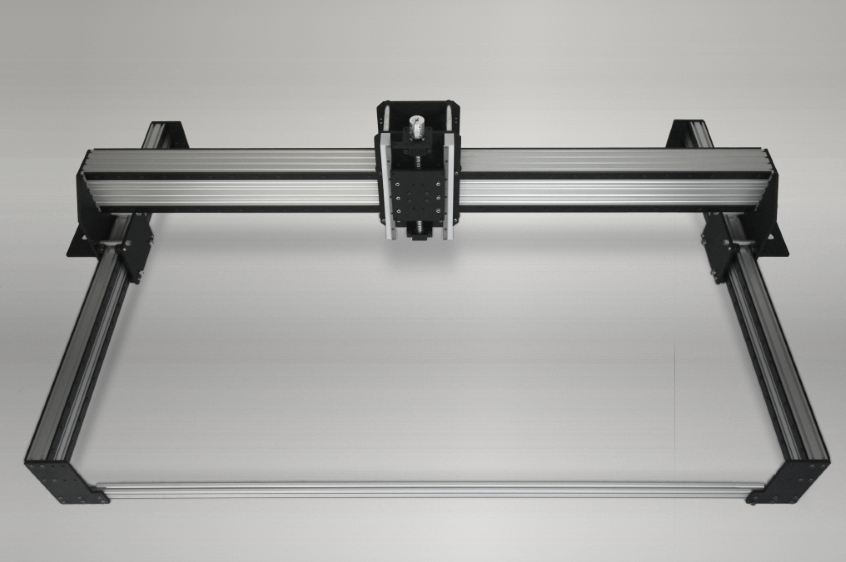 For the emerging entrepreneur or the hard-core hobbyist, consider the Routakit HD. Built along the same innovative design as the Routakit SD, the Routakit HD is our heavy duty machine. Stronger, faster, and better suited for those really tough jobs, the Routakit HD features 1/4" thick aluminum plates, a significantly stiffer and longer gantry made from three 4080 aluminum extrusions, increased clearance, wider belts, a taller ball screw, and steel wheels/steel rail for the z-axis assembly.
The Routakit HD can also be paired with the optional Gecko 540 inside an all aluminum enclosure, four 380 oz Nema 24 Stepper motors, and four proximity sensors for commercial-like performance.
NOTE: This is a mechanical kit ONLY. There are NO electronics, motors, etc. included. See below for full list of included parts.
Lead Time: 2-3 weeks from date of order
---

Mechanical kits include:

Aluminum extrusions for x, y, and z axis

Open Rail for x, y, and z axis (Open Rail and stainless steel rail for HD)

Ball screw with ball mounts and ball nut

Double V-wheels for x, y, and z axis (steel wheels on z axis for HD)

Timing belts with belt clips for x and y axis

All necessary hardware for assembly (screws, nuts, washers, spacers, etc)
---


Specs:
Footprint: 1486mm x 1013mm at the base (58.5in x 39.9in) *Stock size measured from base
Work Area: ~1260mm x 760mm x 140mm (49.5in x 30in x 6in) *Stock Size

Rapids: 13,970 mm/min (550 in/min) Recommended, 22,860 mm/min (900 in/min) Maximum

Plate Material: 6.35mm thick (.25in) 6061-T6 aluminum

Rail Material: 6061-T6 aluminum Open Rail for x and y axis, stainless steel for z-axis

Belting: 15mm wide, 3mm pitch GT2

Ball Screw: 16mm diameter, 300mm length, 5mm pitch

Stepper Motor Size: 380oz Nema 23/24

Max Supported Spindle Size: 3kw

Repeatability: .025mm - .05mm (.001in - .002in)

Accuracy: +- .127mm (.005in)

Extrusions expandable up to: 1500mm x 2000mm (59.1in x 78.7in)

Electronics: Gecko g540, four 380oz Nema 24 stepper motors