Financing Available for Purchases Over $1,000
Two Promotions in One!!
Get a FREE CNC laser mechanical kit with a purchase of a Routakit SD or HD kit on top of our holiday savings coupon! Use coupon code ARCO5 at checkout. (THIS WEEK ONLY)
Available ARCO laser kit sizes for promotion are 500x500mm, 500x1000mm, and 1000x1000mm. Please specify desired size at checkout in the customer notes. Please note that the size you choose is not guaranteed and is dependent upon available inventory.
Routakit ID - Beta Test/Early Adopter Version
00011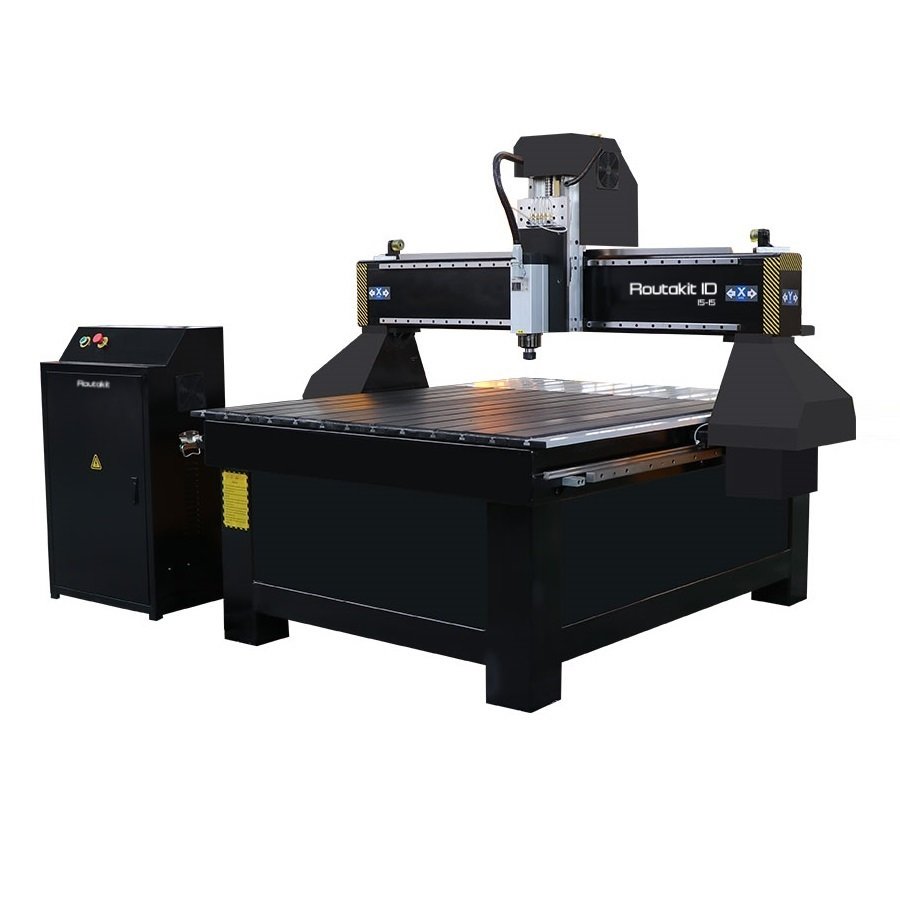 Introducing the Routakit ID (industrial duty), our new turn key product line that offers exceptional performance and professional features at an affordable price.
Currently we're running a beta/early adopter program for the Routakit ID and it is being offered at a discount.
As a beta tester/early adopter we want your feedback on the Routakit ID from packaging and setup all the way to actual operation.

If you're interested please reach out to us at sales@routakit.com for more information.
NOTE: While you can purchase a Routakit ID through our online store to reserve a spot as a beta tester/early adopter please keep in mind that shipping is not included in the price and a separate invoice will be sent to you once the machine is ready to be shipped. Please contact us first regarding this matter before making a purchase.
Current lead time is 4 to 6 weeks from the date of purchase
General Machine Specifications:
1. Steel frame construction

2. Rack and pinion drive for X and Y axis

3. Ball screw for Z-axis

4. Linear guide rail for X, Y, and Z axis.

5. T-slot Work Table

6. RichAuto control system

7. Nema 34 Stepper Motors (1000oz/in)
Voltage
220v (0) 380v (150)
Vacuum Hold Down Table & Pump System
Mist Coolant Sprayer System