Routakit ID - Beta Test/Early Adopter Version
00011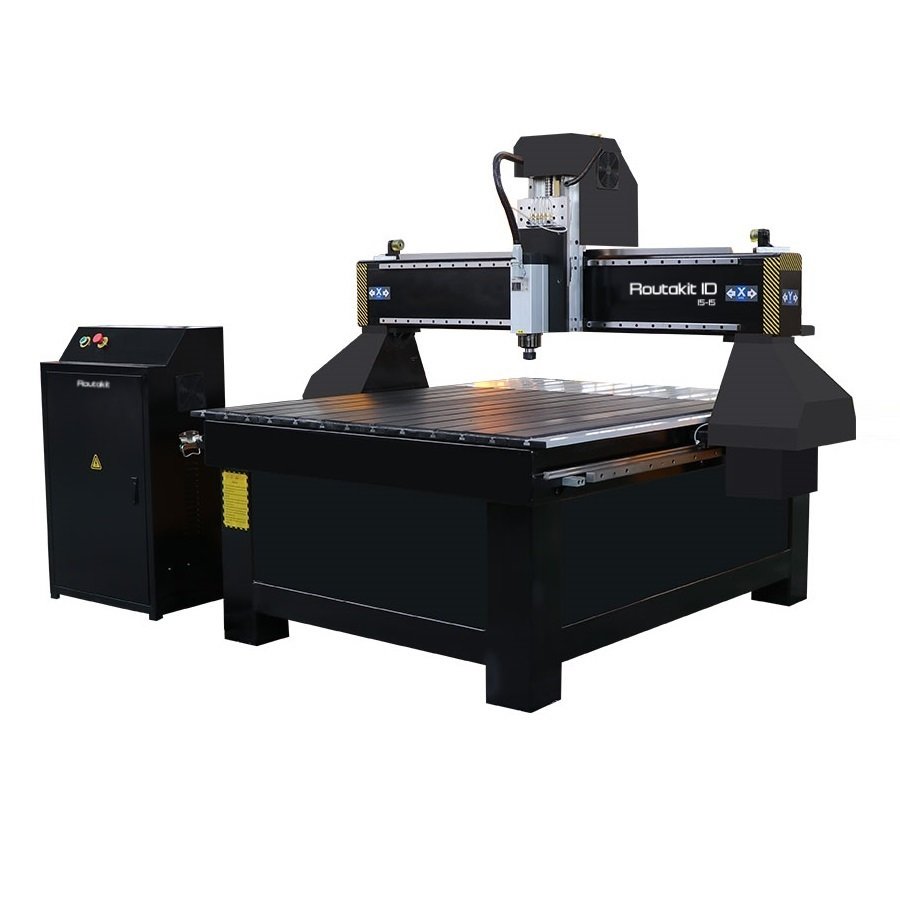 Introducing the Routakit ID (industrial duty), our new turn key product line that offers exceptional performance and professional features at an affordable price.
Currently we're running a beta/early adopter program for the Routakit ID and it is being offered at a discount.
As a beta tester/early adopter we want your feedback on the Routakit ID from packaging and setup all the way to actual operation.

If you're interested please reach out to us at sales@routakit.com for more information.
NOTE: While you can purchase a Routakit ID through our online store to reserve a spot as a beta tester/early adopter please keep in mind that shipping is not included in the price and a separate invoice will be sent to you once the machine is ready to be shipped. Please contact us first regarding this matter before making a purchase.
Current lead time is 4 to 6 weeks from the date of purchase
General Machine Specifications:
1. Steel frame construction

2. Rack and pinion drive for X and Y axis

3. Ball screw for Z-axis

4. Linear guide rail for X, Y, and Z axis.

5. T-slot Work Table

6. RichAuto control system

7. Nema 34 Stepper Motors (1000oz/in)
Voltage
220v (0) 380v (150)
Vacuum Hold Down Table & Pump System
Mist Coolant Sprayer System